Condominium Property Act Review

Reviewing the
Condominium Property Act
is an integral part of the Government of Alberta's plan to protect Alberta homeowners. More than 5,000 Albertans responded to Service Alberta's online survey and participated in town hall meetings during our initial consultation that closed on May 2. Each and every one of these submissions are being reviewed and used to guide us as we make improvements to Alberta's condominium legislation.
Some of the issues we are looking at include:

Consumer protection for buyers;
Insurance requirements for the corporation and unit owners;
Repairs to unit property following damages;
Access to corporation records;
Dispute resolution;
Board governance; and
Knowledge, competencies and standards of practice for condominium managers.
Updates
A new Condominium Property Act is scheduled to be tabled in the Legislature in Spring 2014. We encourage you to visit this site often – or follow us at www.twitter.com/servicealberta - for updates on the steps we are taking to prepare for the new act.
Alberta putting an end to fee shock for new condo buyers
The Redford government is standing up for new condo buyers by making it mandatory for developers to be more transparent about condo fees.
Redford government looks to ease condominium disputes
A new, timely and affordable dispute resolution process will help protect Alberta condominium owners. The move was announced on September 30, 2013 and is the second of many changes expected out of our recent consultation with Albertans.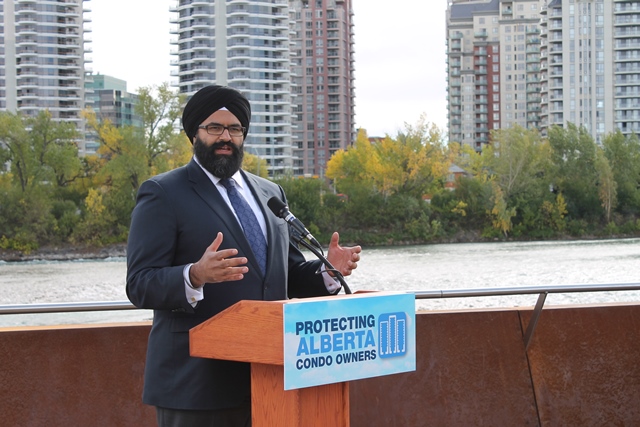 Minister Bhullar speaks with reporters in Calgary on September 30, 2013 to announce the government's plan to create a dispute resolution mechanism.
Helping Bare Land Condo Owners
In keeping with the government's commitment to protect Alberta homeowners, the province passed an amendment to the Condominium Property Act on May 10 to help protect bare land condominium owners from large assessments to repair and maintain managed property.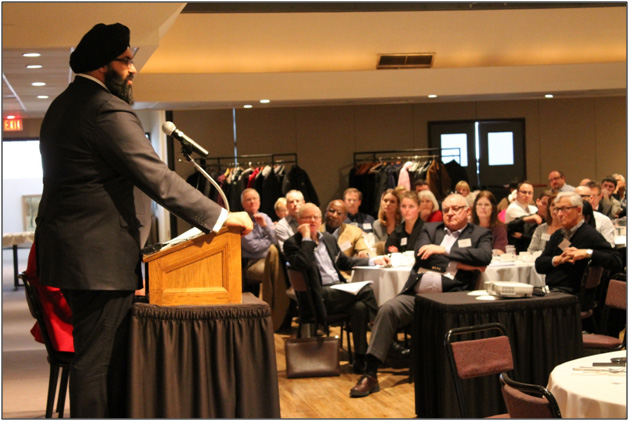 Minister Bhullar addressed a full house of bare land condominium owners in Calgary on March 26 where he promised to expedite amendments for bare land condos to address the "Shores" Court of Queen's Bench decision.
Quick Facts
There are nearly 8,000 condominium corporations in Alberta, representing hundreds of thousands of residents.
Nearly 20 per cent of homes sold in the province through the Multiple Listing Service (MLS) in the last year were condominiums.
Nearly one in every three homes sold in Edmonton and Calgary through MLS in the last year were condominiums.
Alberta was the first province in Canada to establish condominium legislation.
More than 5,000 Albertans participated in the government's condominium consultation.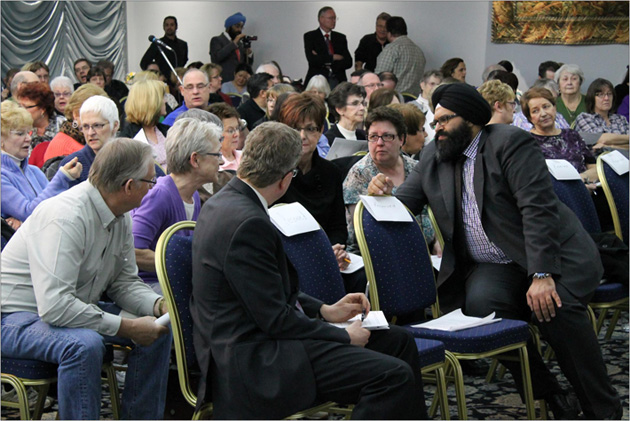 Minister Bhullar listens to condominium owners in Edmonton before a public consultation on the future of the Condominium Property Act.

Links