Alberta's Top Baby Names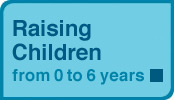 Each year Service Alberta, the provincial department responsible for vital statistics, publishes a list of Alberta's top baby names. It's a favourite with parents who are attempting to choose the perfect name for their child. The list of most popular girl and boy names is compiled from the Registration of Live Birth forms completed by parents and processed by the department.
Service Alberta also publishes a statistical report including births, marriages, deaths, adoptions, and change of names data. For more information about the statistical information available from the department, contact Vital Statistics.
Here's a look at the most popular baby names in Alberta, by year:
2014
Boys: Liam, Ethan, Benjamin, William, Logan, Noah, Jacob, Oliver, Lucas, Carter
Alphabetical list of all boys names in 2014 (pdf)
Girls: Olivia, Emma, Emily, Sophia, Ava, Isabella, Abigail, Ella, Charlotte, Hannah
Alphabetical list of all girls names in 2014 (pdf)
2013
Boys: Liam, Lucas, Ethan, Noah, Logan, Benjamin, William, Jacob, Mason, Carter
Alphabetical list of all boys names in 2013 (pdf)
Girls: Olivia, Emma, Emily, Sophia, Ava, Avery, Abigail, Charlotte, Chloe, Lily
Alphabetical list of all girls names in 2013 (pdf)
Top 25 Baby Names of 2013 (pdf)
2012
Boys: Liam, Ethan, Jacob, Logan, Mason, Benjamin, Lucas, Alexander, Carter, Noah
Alphabetical list of all boys names in 2012 (pdf)
Girls: Emma, Olivia, Emily, Sophia, Ava, Lily, Ella, Isabella, Abigail, Chloe
Alphabetical list of all girls names in 2012 (pdf)
Top 25 Baby Names of 2012 (pdf)
2011
Boys: Liam, Ethan, Mason, Lucas, Jacob, Alexander, Benjamin, Noah, William, Logan
Alphabetical list of all boys names in 2011 (pdf)
Girls: Olivia, Sophia, Emma, Emily, Ava, Chloe, Abigail, Lily, Brooklyn, Sophie
Alphabetical list of all girls names in 2011 (pdf)
Top 25 Baby Names of 2011 (pdf)
2010
Boys: Liam, Ethan, Logan, Alexander, Lucas, Jacob, Noah, Benjamin, Owen, Carter
Alphabetical list of all boys names in 2010 (pdf)
Girls: Emma, Olivia, Emily, Isabella, Sophia, Ava, Chloe, Ella, Abigail, Alexis
Alphabetical list of all girls names in 2010 (pdf)
2009
Boys
: Ethan, Liam, Jacob, Logan, Noah, Alexander, Benjamin, Owen, William, Lucas
Alphabetical list of all boy names
(pdf)
Girls
: Olivia, Isabella, Ava, Emma, Hailey, Sophia, Chloe, Madison, Ella, Lily
Alphabetical list of all girl names
(pdf)
Top 25 Baby Names of 2009
(pdf)
2008
Boys
: Ethan, Jacob, Alexander, Joshua, Liam, Logan, Nathan, Matthew, Noah, Owen
Alphabetical list of all boy names
(pdf)
Girls
: Ava, Olivia, Emma, Emily, Sarah, Isabella, Sophia, Madison, Hannah, Chloe
Alphabetical list of all girl names
(pdf)
Top 25 Baby Names of 2008
(pdf)
2007
Boys
: Ethan, Jacob, Logan, Noah, Joshua, Owen, Alexander, Liam, Matthew, Nathan
Alphabetical list of all boy names
(pdf)
Girls
: Ava, Emma, Emily, Olivia, Sarah, Hannah, Madison, Abigail, Sophia, Hailey
Alphabetical list of all girl names
(pdf)
Top 25 Baby Names of 2007
(pdf)
2006
Boys
: Ethan, Joshua, Jacob, Logan, Matthew, Noah, Nathan, Liam, Carter, and William
Alphabetical list of all boy names
(pdf)
Girls
: Ava, Emma, Emily, Hannah, Madison, Sarah, Abigail, Olivia, Grace, and Ella
Alphabetical list of all girl names
(pdf)
Top 25 Baby Names of 2006
(pdf)
2005
Boys
: Ethan, Joshua, Jacob, Matthew, Logan, Carter, Liam, Nathan, Noah, Alexander
Alphabetical list of all boy names
(pdf)
Girls
: Emma, Emily, Hannah, Madison, Ava, Grace, Sarah, Olivia, Chloe, Hailey
Alphabetical list of all girl names
(pdf)
Top 25 Baby Names of 2005
(pdf)
2004
Boys
: Ethan, Joshua, Matthew, Jacob, Logan, Nathan, Alexander, Ryan, Tyler, Benjamin
Alphabetical list of all boy names
(pdf)
Girls
: Emma, Emily, Madison, Sarah, Hannah, Taylor, Olivia, Jessica, Ella, Hailey
Alphabetical list of all girl names
(pdf)
Top 25 Baby Names of 2004
(pdf)
2003
Boys
: Ethan, Joshua, Jacob, Logan, Matthew, Alexander, Benjamin, Connor, Evan, Ryan
Alphabetical list of all boy names
(pdf)
Girls
: Emma, Emily, Hannah, Madison, Sarah, Hailey, Olivia, Sydney, Megan, Jessica
Alphabetical list of all girl names
(pdf)
Top 25 Baby Names of 2003
(pdf)
2002
Boys
: Ethan, Joshua, Matthew, Jacob, Ryan, Logan, Nicholas, Tyler, Dylan, Connor
Alphabetical list of all boy names
(pdf)
Girls
: Emily, Emma, Madison, Sarah, Hannah, Sydney, Megan, Ashley, Taylor, Paige
Alphabetical list of all girl names
(pdf)
Top 25 Baby Names of 2002
(pdf)
2001
Boys
: Ethan, Joshua, Matthew, Jacob, Tyler, Ryan, Nicholas, Dylan, Alexander, Benjamin
Alphabetical list of all boy names
(pdf)
Girls
: Emily, Madison, Sarah, Emma, Taylor, Hannah, Megan, Sydney, Samantha, Ashley
Alphabetical list of all girl names
(pdf)
Top 25 Baby Names of 2001
(pdf)
2000
Boys
: Joshua, Matthew, Ethan, Jacob, Nicholas, Ryan, Tyler, Jordan, Brandon, Benjamin
Alphabetical list of all boy names
(pdf)
Girls
: Emily, Hannah, Sarah, Jessica, Taylor, Madison, Emma, Megan, Sydney, Samantha
Alphabetical list of all girl names
(pdf)
Top 25 Baby Names of 2000
(pdf)